Air inlet area where filter will sit. This is boxed and open only toward the grill.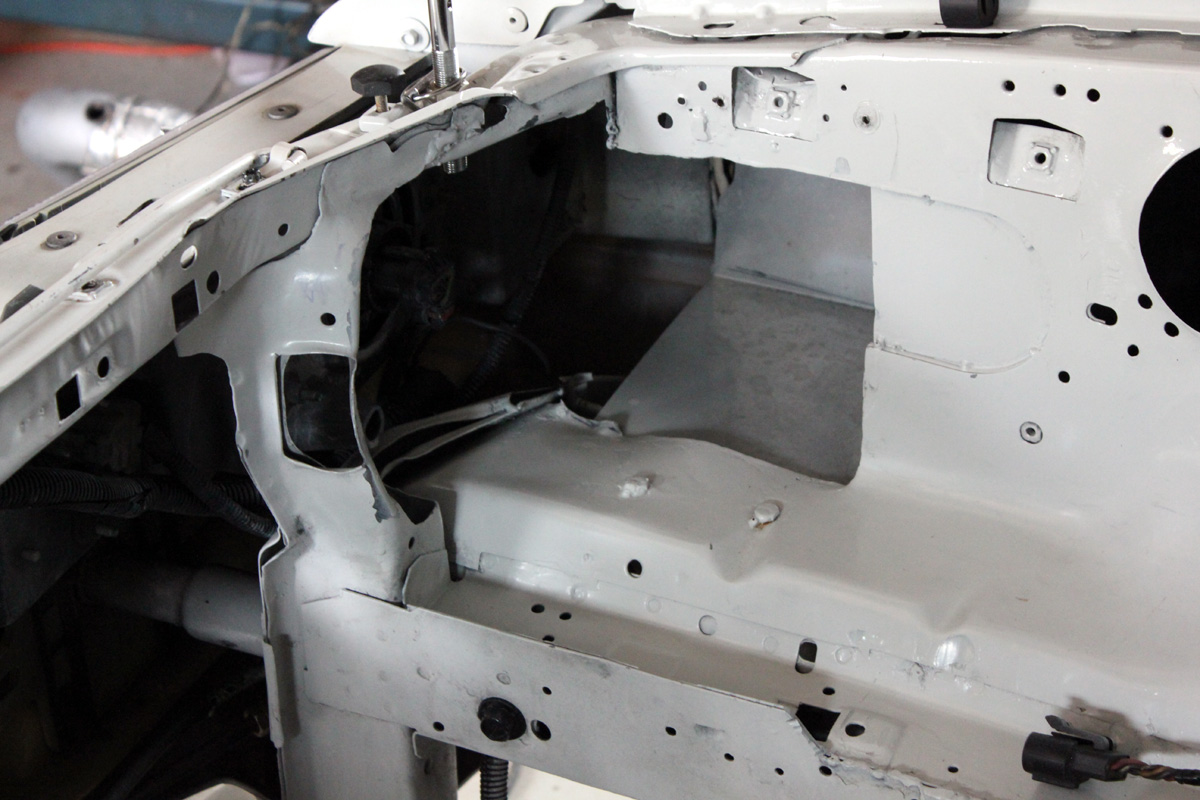 The intercooler sits on a shelf above the water pump. To avoid belt and pulley problems, only the alternator is belt driven. The brackets and spacers are all home made. The alternator is a New Tech Automotive N7771 from Summit Racing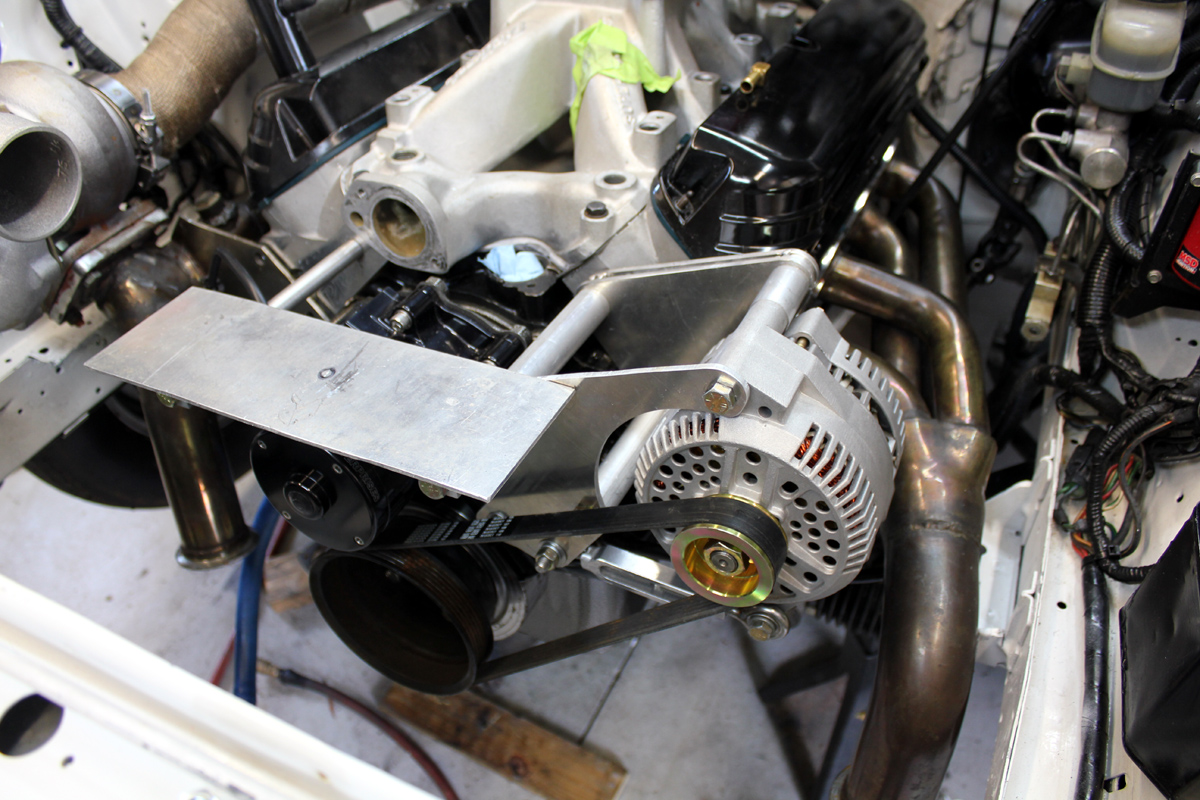 Water pump is a Meziere WP311S Summit link 55 GPM controlled by a Derale PWM controller. The controller samples off the water outlet near the thermostat with a home made adapter fitting.
The Derale water pump controller for the Meziere goes full speed at desired temperature of 160F.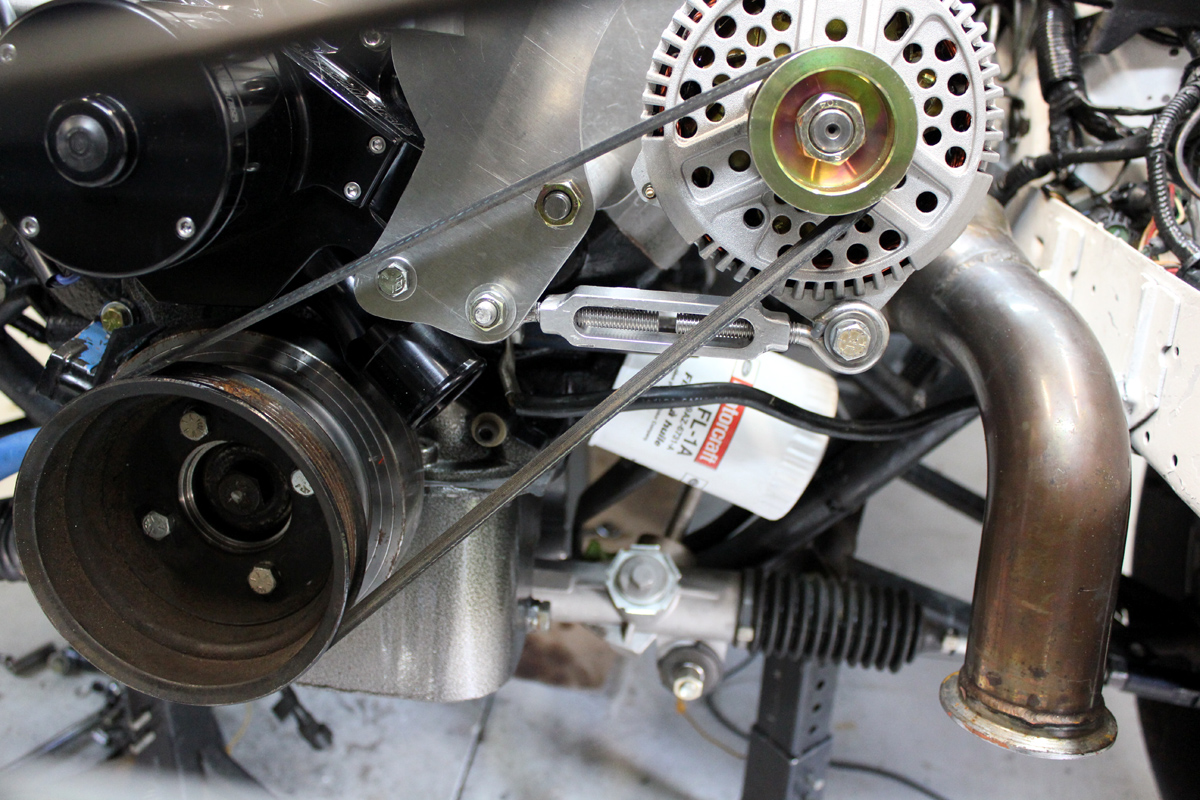 Another view of water pump and alternator.
This is the unmodified intercooler. I had to modify it for a filling system.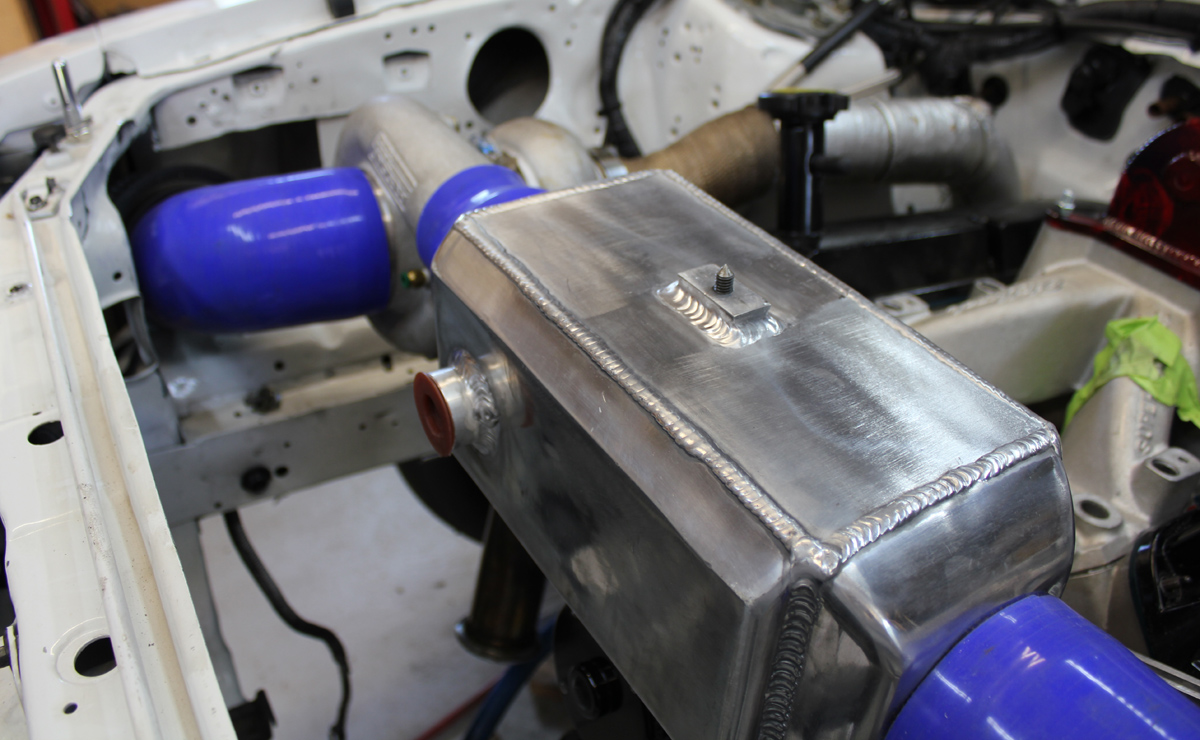 This is the planned air flow path.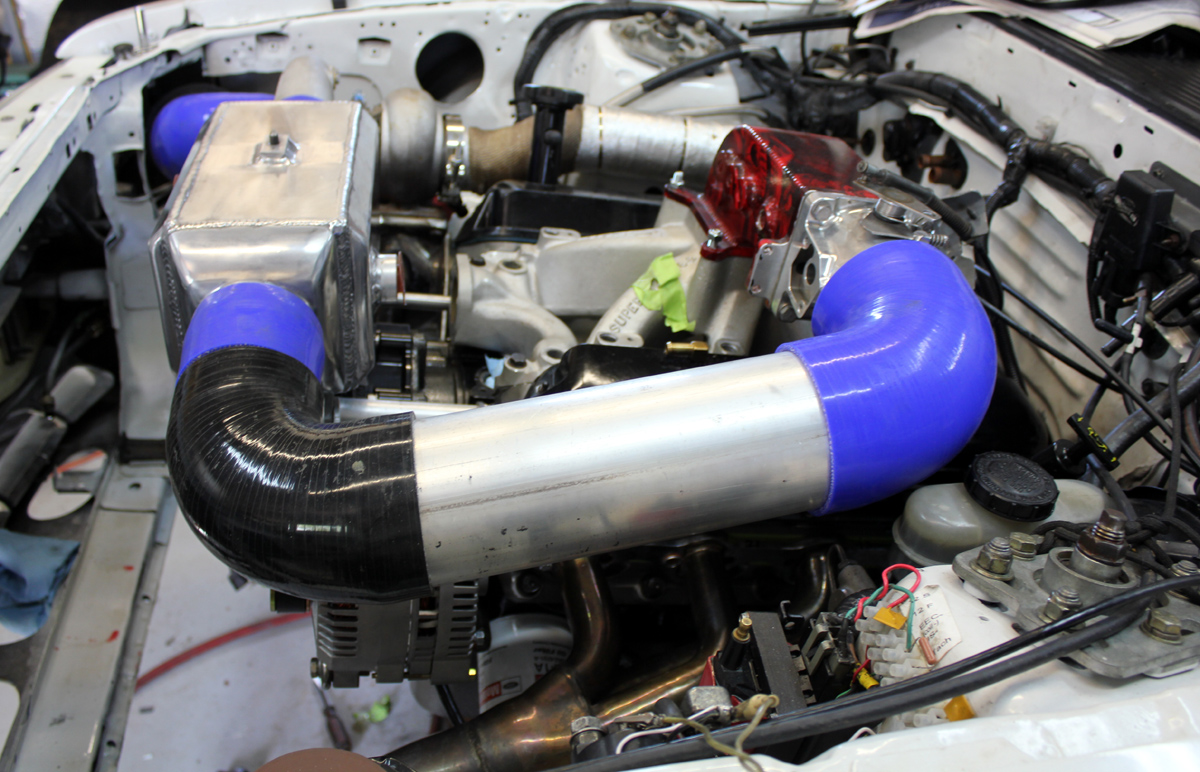 Another view planned air path through 4" pipes.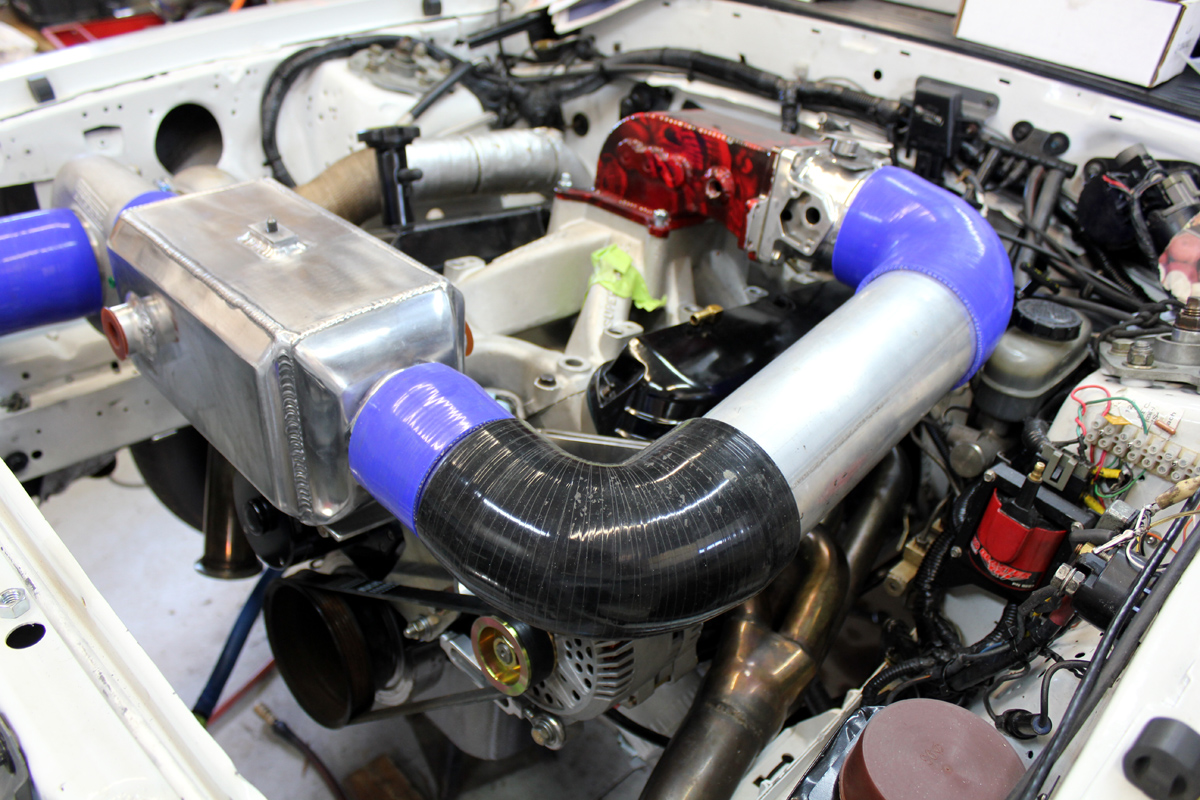 This is my home made radiator shroud that mounts a Derale fan. I tested several fans for air pressure. This was best combo for me. The fan runs at 20% speed all the time.
The fan goes into full speed when radiator outlet tank (cold tank) is at 145F. The radiator water outlet *always* has to be at least 15-20 degrees cooler than the desired engine temperature.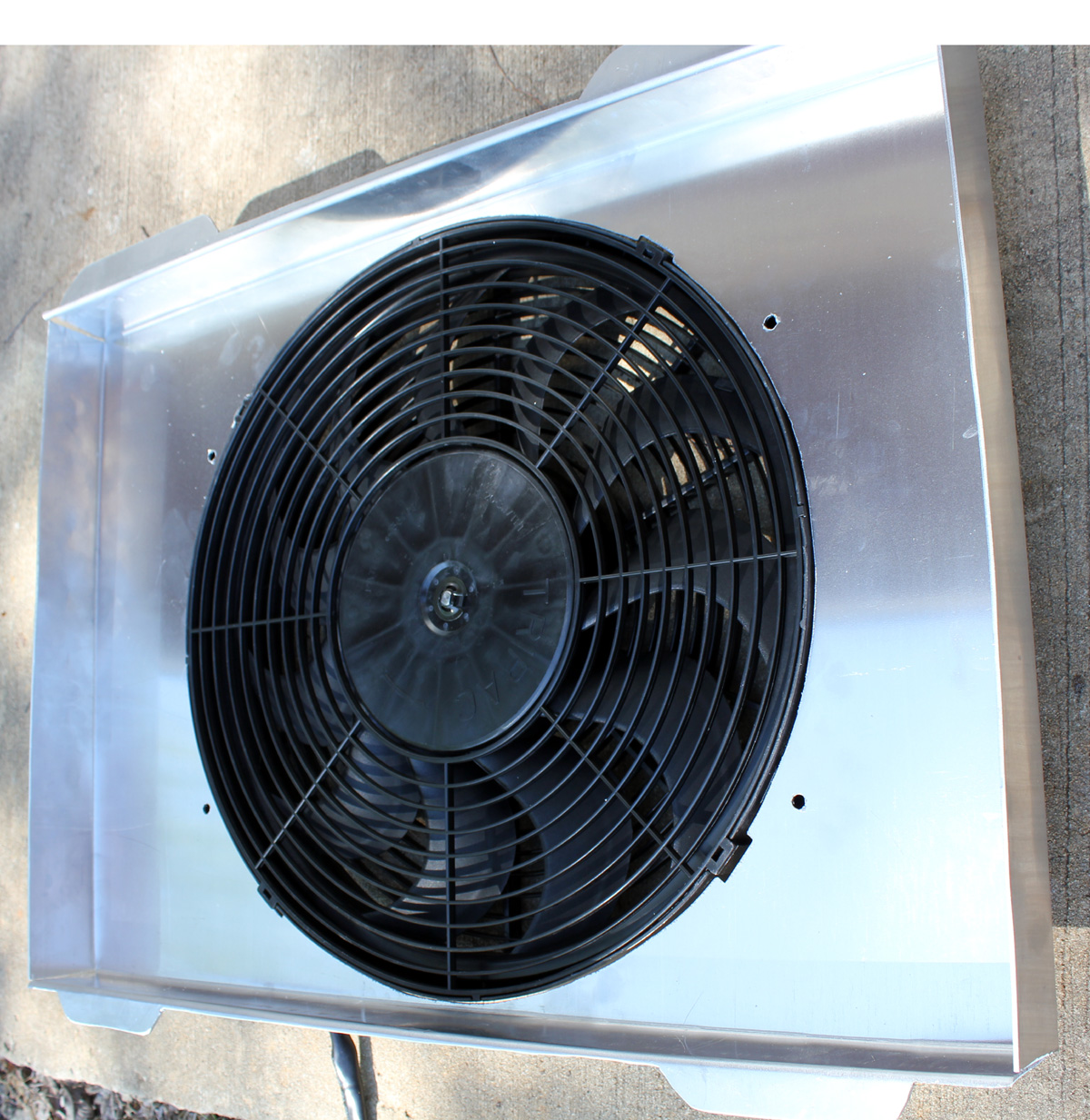 Another view of shroud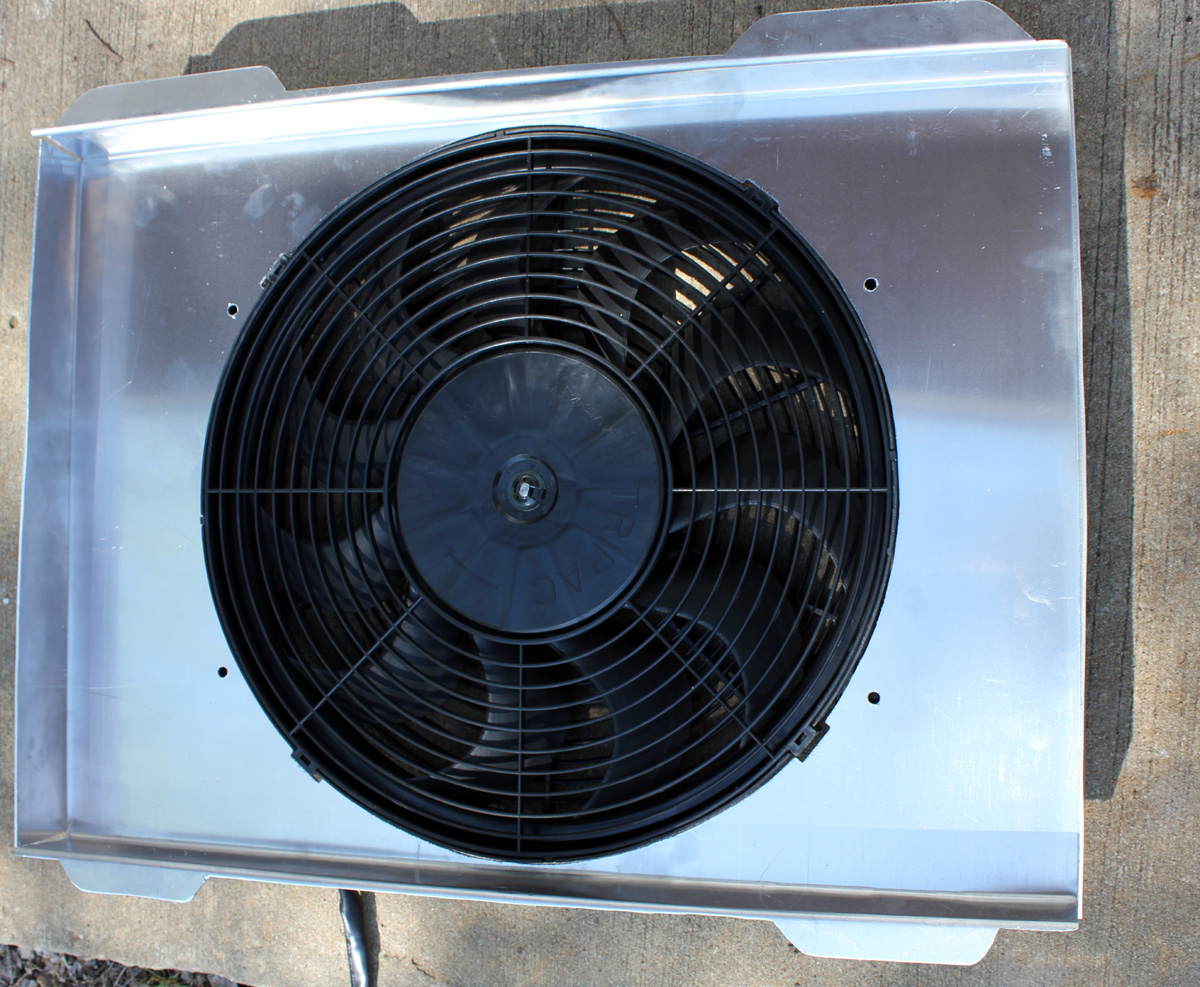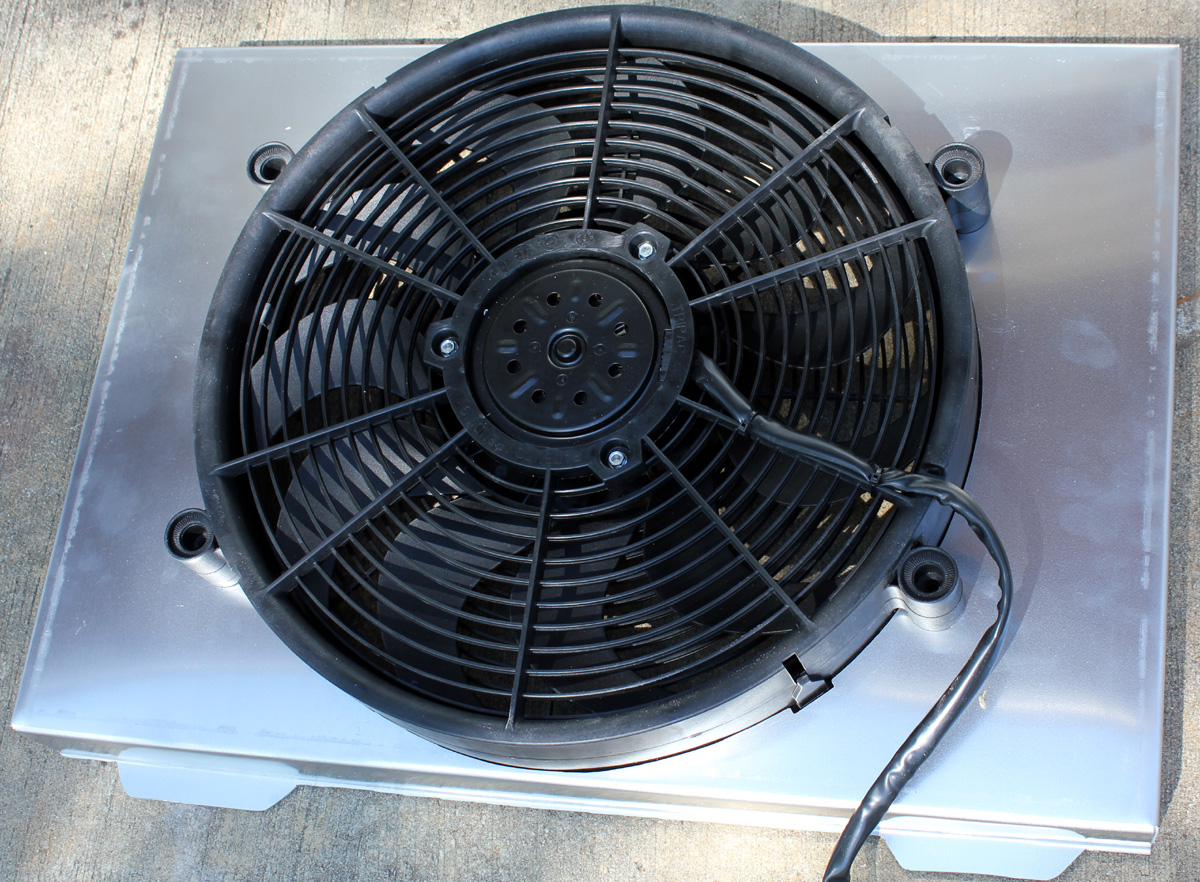 Passenger's side view of planned system