Some of my cars:
Current project car, 1989 Mustang LX sleeper
link to the 1989 LX first work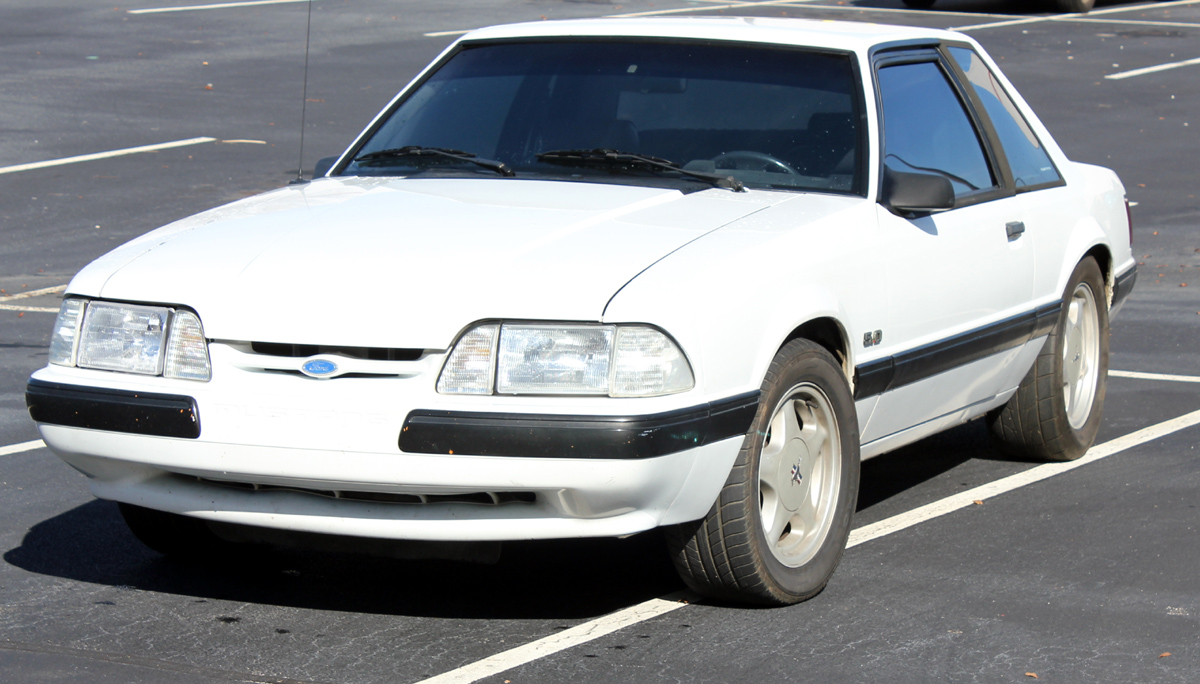 83 GT with small block
SVO block
early C3 heads ported by Jon Kaase
Jack Roush intake
Titanium valves
Over .75 inch lift roller
Dry sump
Wide power band
~8800 RPM shift
Ran 8's with Lenco transmission, 9's at 146 MPH with C6 automatic, no power adder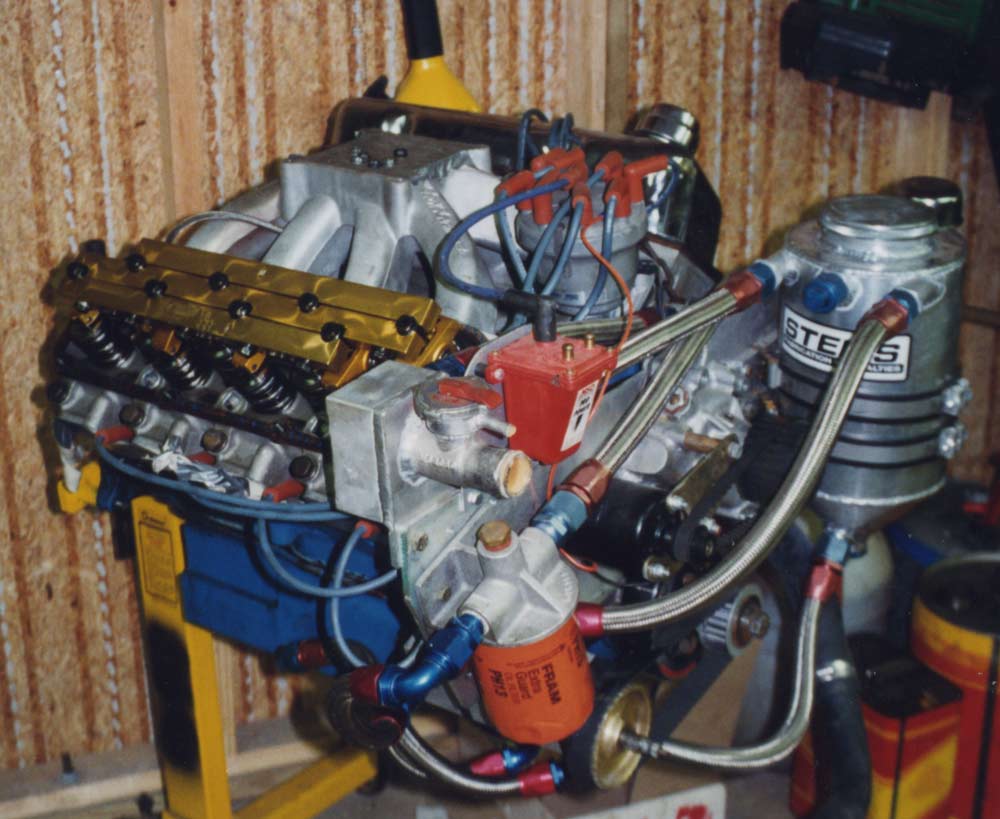 C3 Heads with titanium valves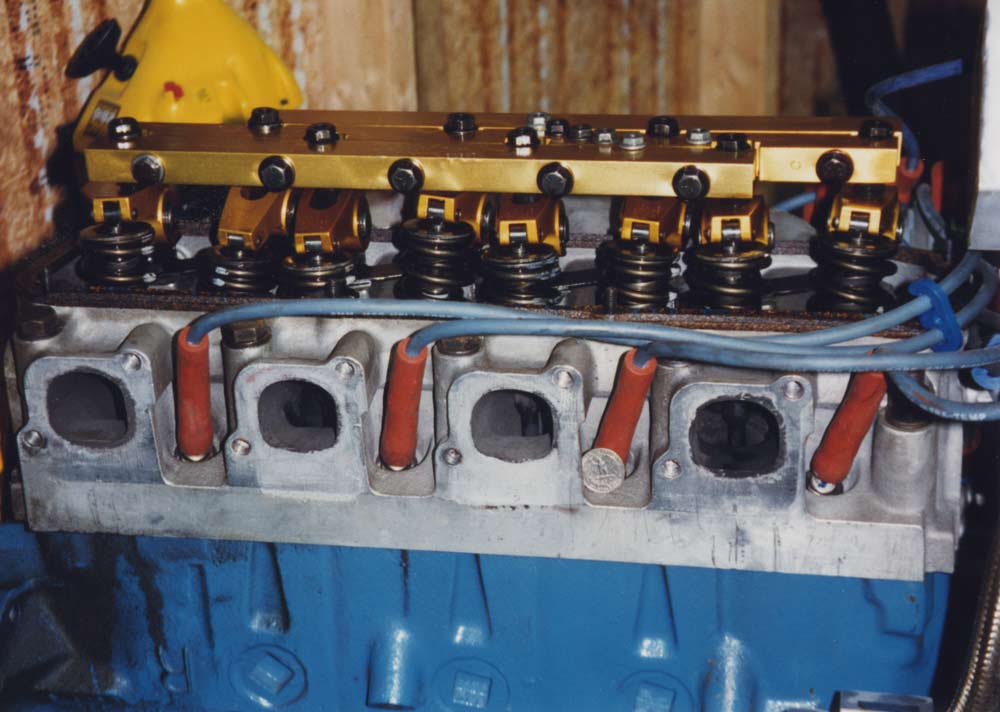 Installed in car, still marginally streetable. My intention was to run SS/GT or SS/X classes of 10 pounds per cubic inch, single four barrel. The car had a full interior and stock front suspension, but tubs and narrowed 9" rear end with four link was allowed.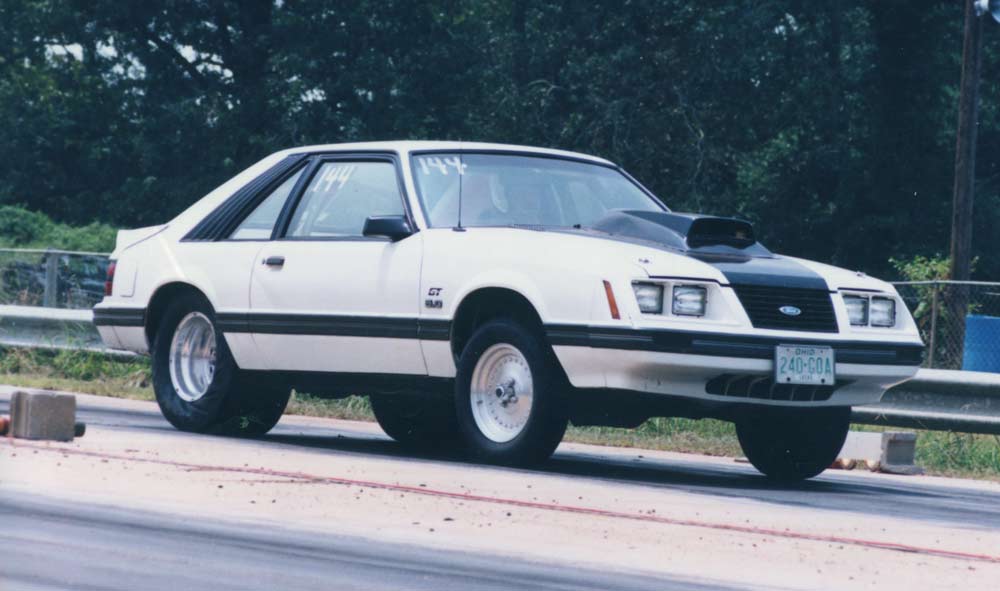 Early Mustang
I went through an early Mustang craze also. I rebuilt two 1966 Mustang coupes from body shell up.
Midnight blue K code 1966 GT with front factory disc brakes, fast steering, 9 inch 4.11 locker, 4-speed. Blue interior, no extra features other than GT, optional 4.11 locker, and 271 HP engine package. With the factory K-code motor it the car ran 15's in the 1/4 mile. This was typical of K code cars, they are not as fast as people remember. I built a late model HO motor up with a mechanical roller cam and World Products heads, and ran low 12's with the same car. This car eventually went to someone in Atlanta.
Tahoe Turquoise 66 coupe with factory wire wheel hubcaps. This six-cylinder car had many special features including an 8-track player, console, automatic, and air. In 1994, the 1966 Mustang below was traded to a Conyers Ford dealer for a new 1994 Cobra.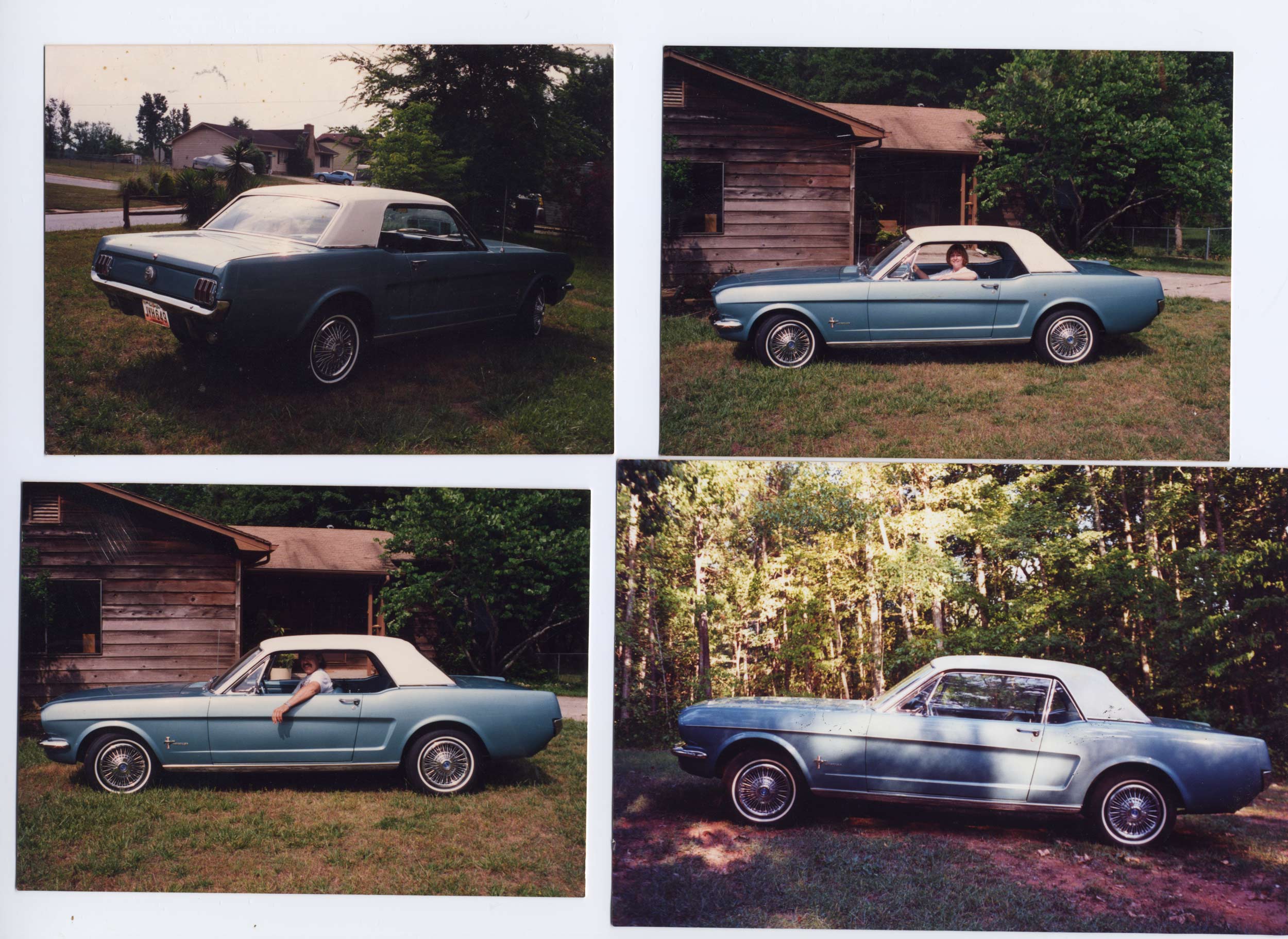 1969 SC Hurst Rambler (Scrambler SC/ Rambler)
My first brand new car was a 1969 SC Hurst Rambler purchased from Valiton Motors on Monroe Street in Toledo, Ohio. I set a quarter mile D/S record in my 1969 SC Rambler at 12.54 seconds. This was on wide oval tires through factory Thrush mufflers. American Motors helped me with a special factory cast iron intake manifold, legal head modifications, and other parts. Oversized red line radial tires with less-hard compound, six-cylinder front springs with 90/10 shocks, revised wider ratio T-10 transmission gearing, and 4.44 rear end gearing helped get the Rambler out of the hole in stock classes. The stock close ratio in the transmission and factory 3.54 gearing resulted in too high a gear (lower numerical ratio) when leaving the line. Steeper gearing, through a wider ratio transmission gear set and 4.44 rear end gearing allowed a near off-idle launch without lighting the tires off.
On the street, the factory 315-horsepower 390 AMC engine (which is nothing at all like a Ford 390) made the light Rambler Rogue coupe run with 427 Vets and other cars. The scrambler's primary limitation, like all cars of that era, was traction. We did not have the tires available back then as we have available today. Compare the SC Hurst Rambler's advertised 14.3 ET, typical "as manufactured" track ET's of 14.1 or less reported by many magazines, to a list of other muscle cars of that era:
| | | | | | | | | | | | |
| --- | --- | --- | --- | --- | --- | --- | --- | --- | --- | --- | --- |
| Vehicle | Tested Date | CID | adv HP | Trans | Rear end | 1/4 mile ET | Top speed | Braking G's | Brake ref | MPG | Price |
| Corvette | Jun-68 | 427 | 425 | 4sp M | 3.55 | 13.41 | 142 | 0.8125 | | 9-13 | $6,142 |
| Hemi Charger | Apr-69 | 426 | 425 | 4sp M | 3.55 | 13.68 | 134 | 0.875 | | 13-14 | $5,261 |
| Mustang Mach I | Mar-69 | 428 | 335 | 3sp A | 3.5 | 13.9 | 121 | 0.90625 | | 9-12 | $4,139 |
| Hemi Charger | Apr-69 | 426 | 425 | 3sp A | 3.23 | 13.92 | 136 | 0.875 | | 12-14 | $5,026 |
| SC Rambler | May-69 | 390 | 310 | 4sp M | 3.54 | 14.2 | 108 | 1 | | 12-14 | $2,998 |
| Mercury Cyclone | Jul-68 | 428 | 335 | 3sp A | 3.91 | 14.4 | 117 | 0.9375 | | 10-13 | $3,875 |
| The Judge GTO | Mar-69 | 400 | 350 | 4sp M | 3.55 | 14.45 | 124 | 0.84375 | | 9-11 | $4,439 |
| Pontiac GTO | May-68 | 400 | 350 | 4sp M | 3.9 | 14.53 | 112 | 0.875 | | 9-12 | $4,595 |
| AMX | Apr-68 | 390 | 310 | 3sp A | 3.54 | 14.59 | 107 | 0.8125 | | 10-15 | $3,741 |
| Plymouth GTX | Feb-68 | 440 | 390 | 3sp A | 3.23 | 14.6 | 121 | 0.71875 | | 9-15 | $4,524 |
| Dodge Dart | Apr-68 | 340 | 275 | 3sp A | 3.23 | 14.68 | 122 | 0.78125 | | 12-16 | $3,854 |
| Dodge R/T | Apr-68 | 440 | 390 | 3sp A | 3.23 | 14.69 | 123 | 0.875 | | 9-15 | $4,310 |
| Road Runner | Jan-69 | 383 | 335 | 4sp M | 3.9 | 14.7 | 113 | 0.6875 | | 12-14 | $3,893 |
| Chevelle SS 396 | Apr-68 | 396 | 375 | 4sp M | 3.55 | 14.8 | 120 | 0.78125 | | 9-14 | $4,010 |
| Ford Fairlane Cobra | Jan-69 | 428 | 335 | 4sp M | 3.5 | 14.9 | 125 | 0.78125 | | 10-11 | $3,945 |
| Corvette | Jun-68 | 327 | 300 | 3sp A | 3.08 | 15.82 | 128 | 0.78125 | | 13-17 | $6,129 |
| Chevy II | May-68 | 327 | 300 | 4sp M | 3.55 | 16.47 | 116 | 0.75 | | 12-15 | $3,642 |
The exceptional thing about the SC Rambler were the brakes. It stopped better than any other muscle car, including the Corvette.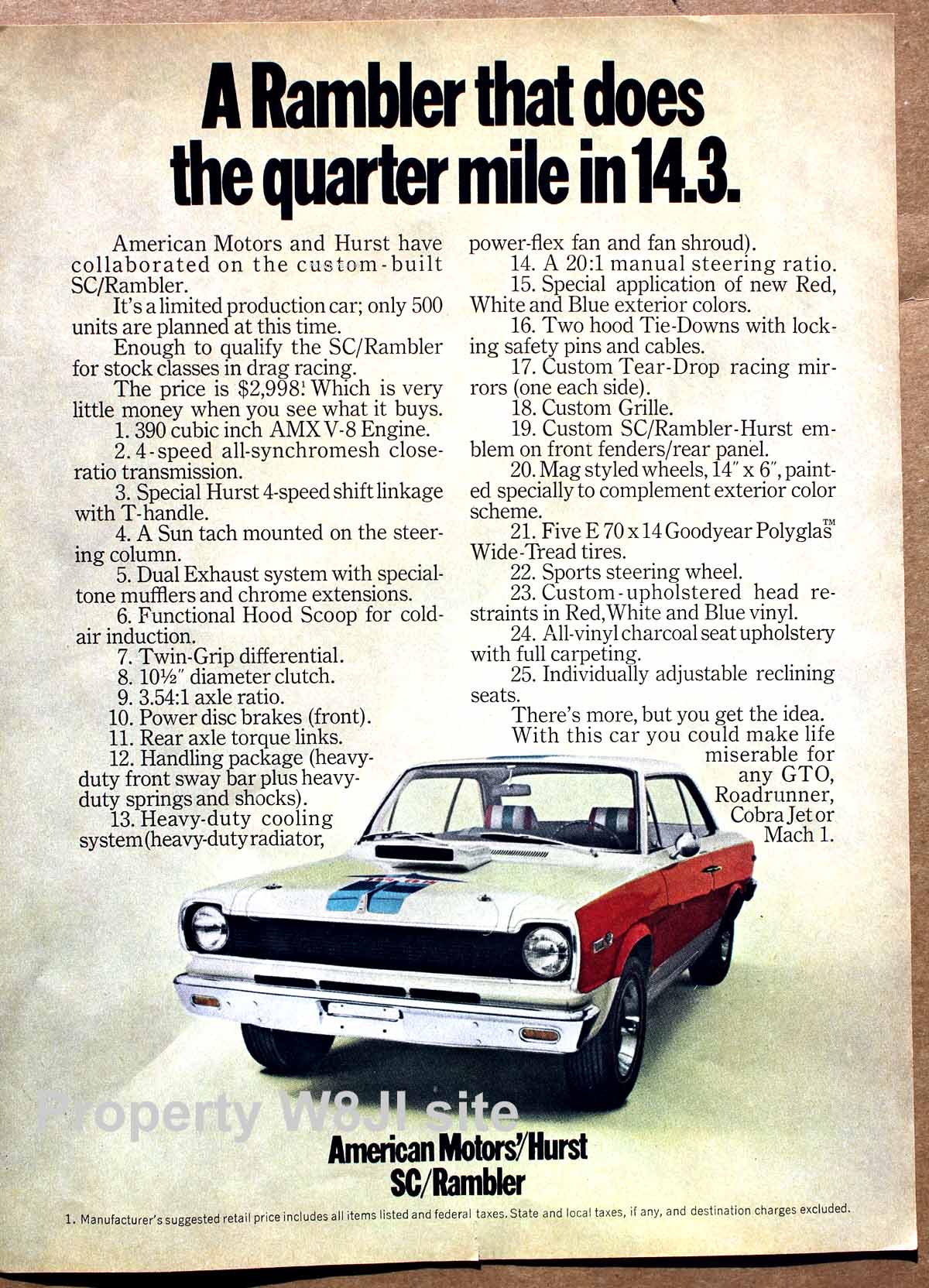 Purchase History
In 1969 I was all set to purchase my first new car, a 302 Z-28 Camaro. I had to take my mother-in-law to Valiton Motors to pick up her 1968 Rambler from service. At the dealer, I saw what had to be a hideous-looking red, white, and blue car with 14x6 blue Magnum 500 wheels on it. The car was a stripped out deluxe interior model of the earlier Rambler American, known as a Rogue. There was no radio in the car, but it came with traction links and staggered shocks to prevent wheel hop, AMC rear end with Dana posi-traction and internals, a fairly good 10.5 inch clutch, cold air induction, and a forward scoop. The shifter was a Hurst T-handle competition plus, with rubber and clip attachment instead of the standard two-bolt fastening system. I was looking at this hideous paint job car when a salesman approached and started talking about it. The salesman claimed the SC Rambler was faster than Road Runners, Mach I Mustangs, and most Corvettes. I laughed, and he tossed me the keys.
I drove off the lot onto Monroe Street in Toledo, Ohio. I gave the SC a little gas in first gear, and the tires started to sing. I shifted into second, and with a slight push on the gas the tires squealed again. This was odd, because I just drove a Z-28 Camaro and the mechanical lifter 302 didn't push me back in the seat at all like the Rambler. The Camaro really didn't do anything at all unless the RPM was up, but the SC Rambler pulled hard right off idle.
Safely away from the dealership, I turned right onto another four-lane, Secor Road, that cars routinely cruised. A 440 cu in GTX pulled up next to me at a light, and the little Rambler just walked right away from him. The Rambler would lay down two black stripes all the way through third gear, and still set me back in the seat in fourth. Needless to say I bought the SC Rambler.
I have owned two SC Ramblers in my lifetime, one used pure stock unmolested lower stripe mild paint scheme, that retained original wires, plugs, air pump, tires, lugs, and so on. My other SC was a more common middle-strip paint scheme. Both schemes were in dealers at the same time, as Rambler tried to find an initial market for muscle cars. The service manager at Hawthorne AMC, located in downtown Toledo at that time, told me it was difficult to sell the middle-stripe SC Rambler to non-AMC fans and that AMC was trying a less aggressive paint scheme. I have no way of knowing if this was correct or not. The bulk of SC's running around, I recall four of them just in the Toledo area, were the center stripe model. At the same time as local AMC dealers had the center-stripe paint schemes, a dealer near Detroit had a lower stripe car. The actual paint production sequence was first the center stripe models, next the lower stripe white top models, and finally back to center stripe models. Because the cars had modifications off-site, serial numbers will not necessarily agree with completion of production.
The AMC 390 was a good light-weight engine. The AMC 390 engine was the same physical size as 290 and 343 engines, with the distributor located up front, and an externally accessible oil pump.
Two basic flaws slowed production SC Ramblers. First, the hydraulic lifters pumped up. Despite free breathing heads that were among the best for a production small block head, a big bore and short stroke, RPM was limited to about 4800 because of valve float. Second, emissions required a very lean carburetor. Worse yet, the floats in the AFB were typically set too low and would starve fuel on shifts. This led to seriously lean conditions.
The fastest ET for my SC was high 10's. At that stage I had a large Crane mechanical cam, open headers, factory instruction modified cast iron heads, and AMC-supplied aluminum intake. The car could easily pull the front wheels when shifted into second gear with 10-inch wide by 28-inch tall Goodyear slicks. The torque actually twisted the car body, causing poor rear-window fit! AMC supplied technical information, I purchased parts at very nominal cost. As I recall my total cost for a ring-and-pinion, installed, was about $20-30. The intake manifolds and other parts were free, including an unsuccessful attempt at using a 950 CFM three-barrel Holley carburetor.
Production History of the SC/Rambler
In fall of 1968, George Hurst of Cleveland, Ohio approached AMC to build a special AMX with Hurst modifications under the Hurst name. AMC countered with a proposal to collaborate with Hurst on a super car Rambler, using the AMX 390 engine. George Hurst tooled up to modify 500 cars. 500 cars was a requirement to be considered a "factory production car". SC/Rambler's were billed as "Super Car" Ramblers in early AMC advertising leaflets.
The SC Rambler had a curb weight of 3150 pounds. This led to a factory horsepower rating of 315 horsepower, because the standard insurance limit for cars in 1969 mandated a 10:1 weight to horsepower ratio. Anything beyond that made a vehicle extremely difficult to insure. As an example of this, I was in line at Allstate Insurance at the Sears and Roebuck store in west Toledo to insure my new SC Rambler. The person in front of me was trying to insure a 383 Road Runner, and the agent politely told him the car was out of the 10:1 limits for standard insurance. I walked up and received a compact car discount for what was actually a faster car.
Top speed for my car, prior to valvetrain and carburetor work, was just under 110 MPH. After carburetor and valvetrain adjustments, the car would easily go past 120 MPH. The car tended to "float" or feel a little "light" much over 100 MPH, but wasn't especially bad.
The SC Rambler used a mix of parts from other AMC cars, including Javelin front disk - rear drum power brakes and torque bars from the AMX.
The engine was a 4.17 bore by 3.57 stroke with 10.2 compression ratio. The carburetor was an AFB with two 1.44" primaries and two vacuum operated 1.69" secondaries. A top flapper plate controlled secondary opening. The 390 used a front mounted point type distributor, and came with chrome valve covers and chrome breather oil-fill cap. The exhaust system was a true full dual exhaust with 2" pipes, and no crossover or equalizer pipe.
I've observed some absolutely incorrect SC Rambler information on the web, on AMC boards, and at AMC meets. One common misconception is that factory radios were available. All SC Ramblers were radio delete. There were no factory radios.
There was a dealer option for 4 wheel disc brakes.
It is also claimed the SC had glass packs. That is incorrect, although it was commonly claimed (even in some articles). All SC's had reasonably-quiet multiple-chamber oval mufflers. I believe these were two chamber mufflers, but I'm not sure. They were louder than a three chamber, but much quieter than glass packs. I distinctly recall the mufflers on my cars had the "flaming" Woodpecker head Thrush logo's on them, and the Thrush name. The logo's were in color, and while I have some uncertainty about this, I believe the color logos were not embossed in the muffler. The logos were, as to the best of my recollection, paint. While Thrush did manufacture glass packs, which is probably the source of the "glass pack" claims, the tailpipe offset was incorrect for glass packs of that era. I also could not see through the mufflers, like traditional glass packs of that era.
Glass packs were far too noisy to meet legal sound level requirements. I specifically know this because a Northwood Ohio patrolman tried to give another SC (from Indiana) a ticket for loud mufflers. A long argument ensued along with a verification from AMC that the mufflers were not illegal glass packs. Glass packs were illegal in Northwood, and ticketed by Officer Slocum (you can imagine what we called him behind his back), and actually met legal requirements. A stock SC had a deep low exhaust that could barely be heard inside the car. Outside, unless you were standing behind the car, the predominate fan noise from the factory flex fan covered up the exhaust noise. SC's had a nice low pitch, but did not have the "back down burble" or high pitch percussion of glass packs.
The mufflers had lips at the front and rear, and did not have the flared pipe at the muffler body. The logo was similar to this, but in color: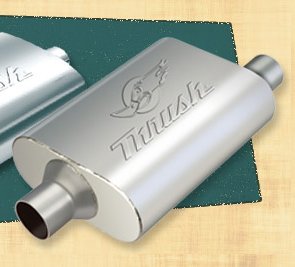 Some also assume "AIR" on the hood scoop was intended to mean "air", like the stuff we breath. This is not correct. The AIR logo was for American International Racers, which through agreements with AMC, fielded several AMC 290 or 390 Americans in the Baja 500 races. AIR was owned by actor James Garner, most remembered for his series "Rockford Files". Someone named Pete Aaron was one of the drivers, and sometimes the AIR logo was attributed by early 1970's bench racers to "Aaron International Racing". (I may have the "Aaron" name wrong.) I have a very high level of confidence, based on many conversations with factory race program representatives, that AIR was the American International Racing logo.
SC Rambler Photos
Sorry for the quality, but the pictures below are camera shots of old color photographs. Please do not use them without permission. I'm going through old photos, and as I find photos I'll post them here. Someplace, I have factory paperwork and a certificate for my ET record. While the SC might have run other classes, I have a high level of confidence SC Ramblers primarily ran E/S. A slight weight adjustment moved mine from E/S to D/S. There was another factory program Hurst Rambler SC based in Colorado (I believe) that ran E/S, and as I recall set the E/S record. I believe that car was in the high 12-second range, and I'm 100% positive that SC Rambler shared many of the AMC suggested changes, such as six cylinder front springs (with shims above the weaker front springs to restore height to stock), gear, manifold, and taller rear tires. Someplace I may have paperwork on that, and I'm pretty sure that car appeared in Hot Rod magazine around 1970, or some other popular publication of that time frame.
My son Eric, around 1971, sitting in my SC Rambler. This is NOT the original tachometer. This tachometer had a dial for shift point, unlike the OEM tachometers. Note the additional gauges, and the lower sitting clutch pedal. Clutch throw was shortened with hardware supplied by AMC. This allowed faster shifting and prevented the diaphragm clutch from going over-center (which sticks the pressure plate open).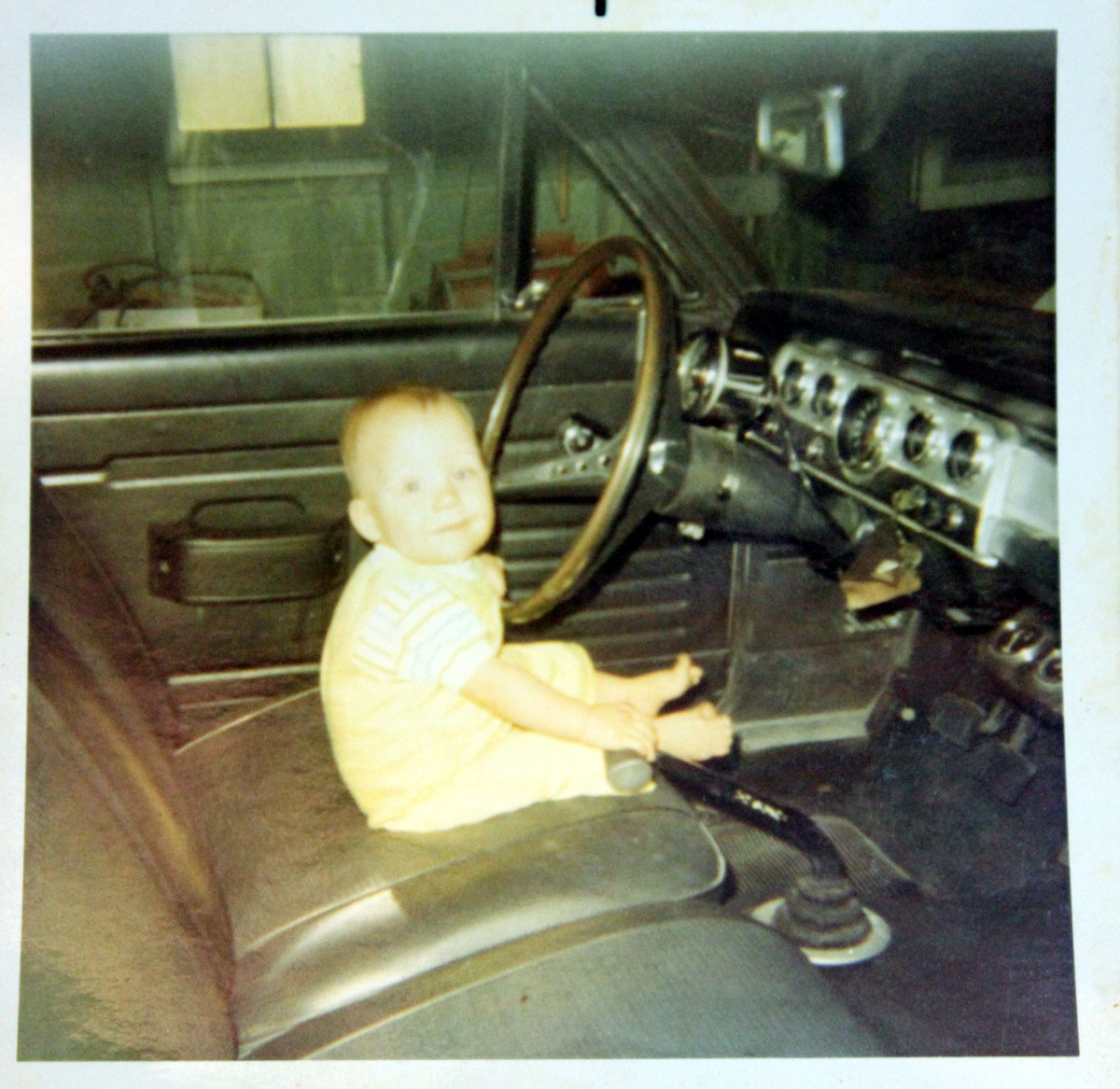 My other Hurst Rambler SC "Super Car" in the 1980-90 time period, with original parts from lug nuts (which were always regular nuts with a very-thin stamped chrome cover) up to radiator cap. My mother-in-law's sister is standing in front of the vehicle, in Oregon, Ohio. My original record holder race car was in a garage just a few blocks away.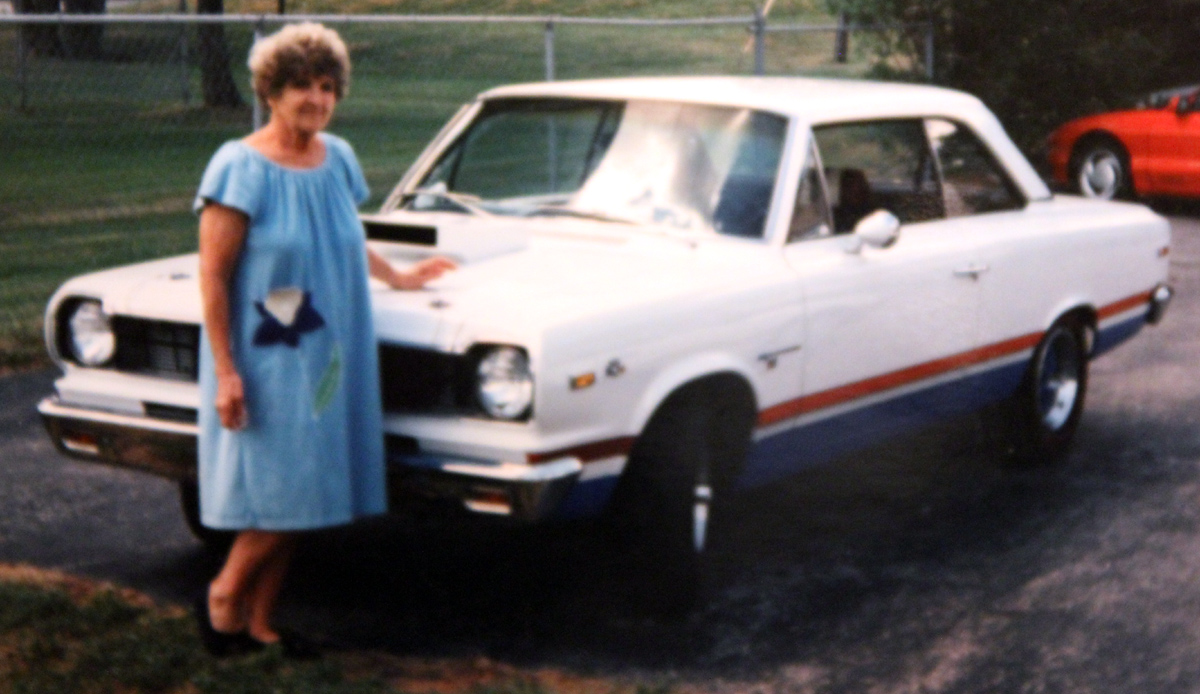 Under hood. Vacuum opened the hood flapper at the same time it closed the heated air from the exhaust manifolds. This vehicle retained all original components, including the air pump. All SC Ramblers had assisted disc brakes on front, drum brakes on rear, with a chromed master-cylinder cap.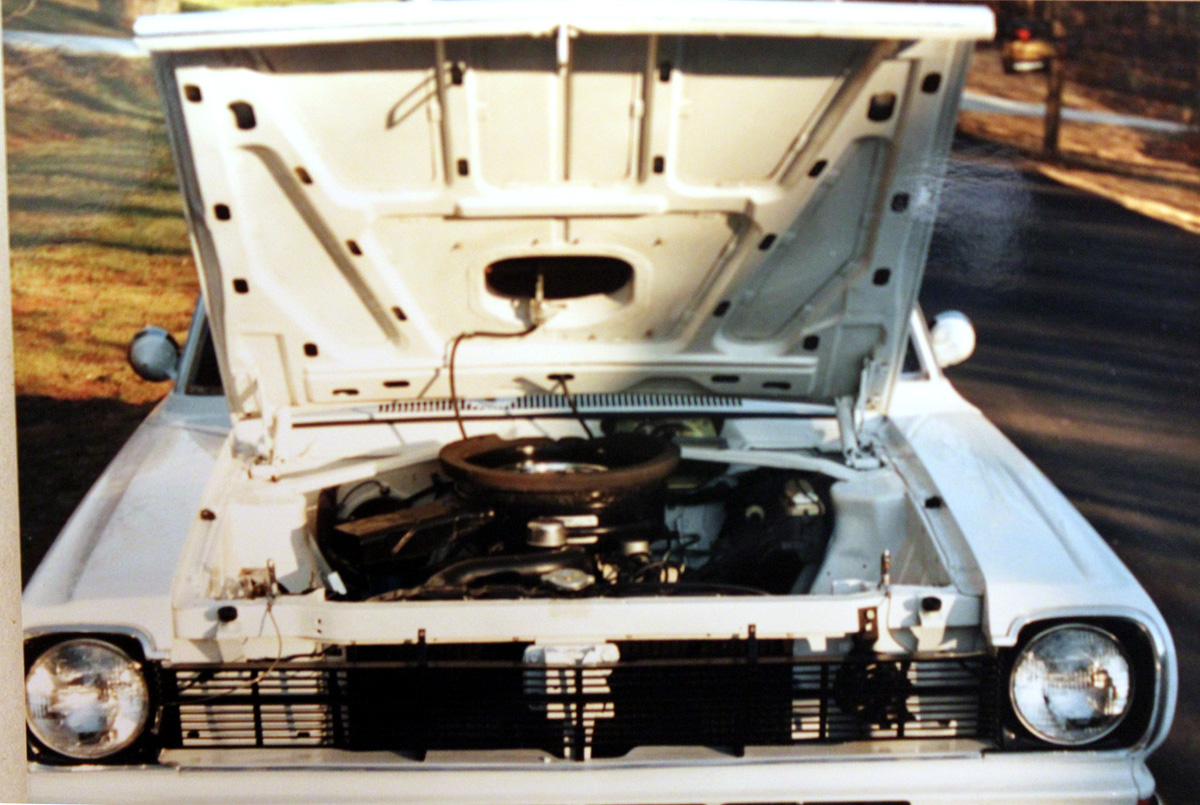 All SC Ramblers were radio delete. The Sun tach mounted as shown with a hose clamp. This is the factory tachometer. The very dark gray interiors had Rambler "ROGUE" name plates.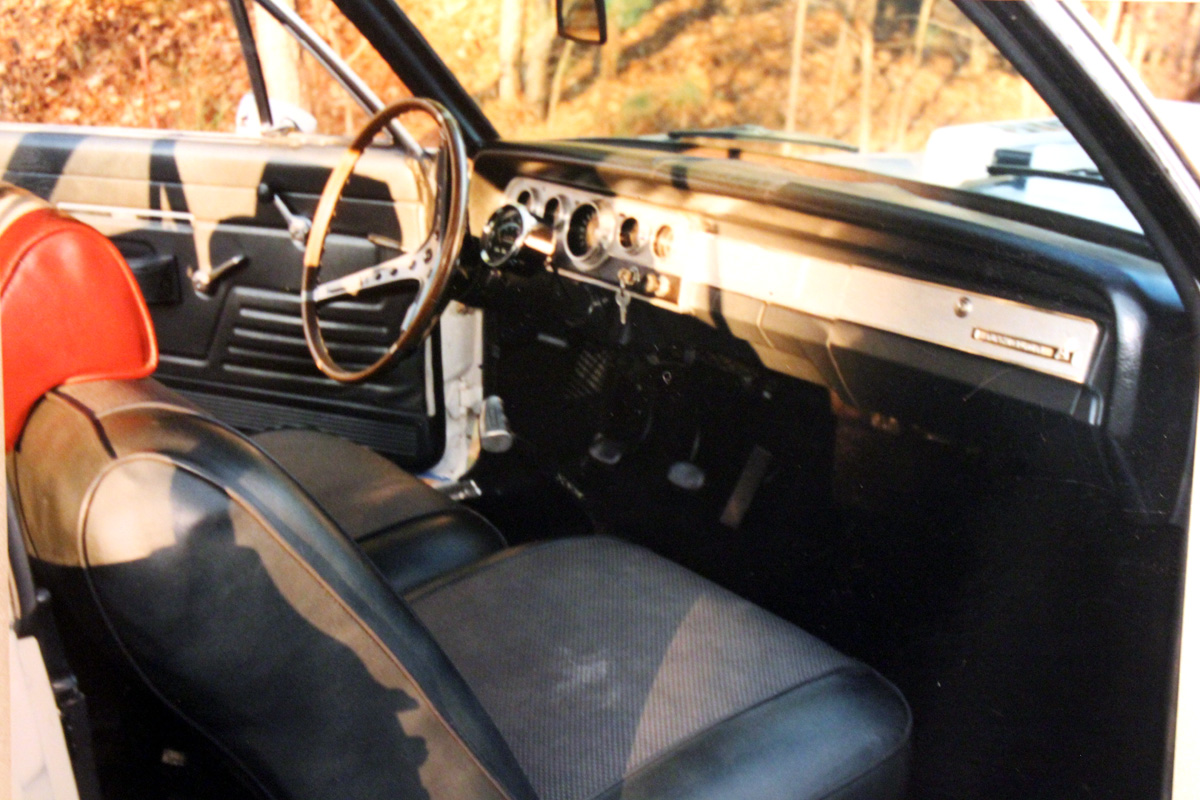 SC ramblers had the "sport" imitation-wood steering wheel shown below, and manual steering. They had an ash tray, cigarette lighter, but no radio. The shifter was a T handle competition-plus Hurst, but the shifter mounted in an unusual way. Standard competition-plus shifters used two bolts, but Rambler used a rubber lined rectangular hole with a thin spring-steel locking spring. If shifters were used hard, the rubber and spring would fail and the shifter would pull out of the mechanism.
The special heavy duty 10-1/2 inch clutch was listed on the standard equipment form. It was a three-finger plate. I changed mine to a big block Corvette plate, which took less pedal effort and grabbed better. The factory three finger had occasional issues breaking release arms.
I did a great deal of street racing. Traffic was very low in the 60's. It was common to use sections of early Interstates, like I-75, for racing. Sometimes, after midnight, hours would go by before other traffic would appear. It was also common to use parts of Fort Street and I think Nine Mile in Detroit for races.
In pure stock form, SC Ramblers ran about even with cars like Boss 351 Mustangs, 396 375-horsepower Camaros, 427 390 HP Corvettes, 383 Road Runners, and 440 GTX's. S/C Ramblers were competitive with nearly all muscle cars of the late 60's and early 70's, except L88's, 426 Hemi Road Runners, and other special vehicles. My modified stock Rambler had no problems with most cars, although the very rare 11-second cars were a worry.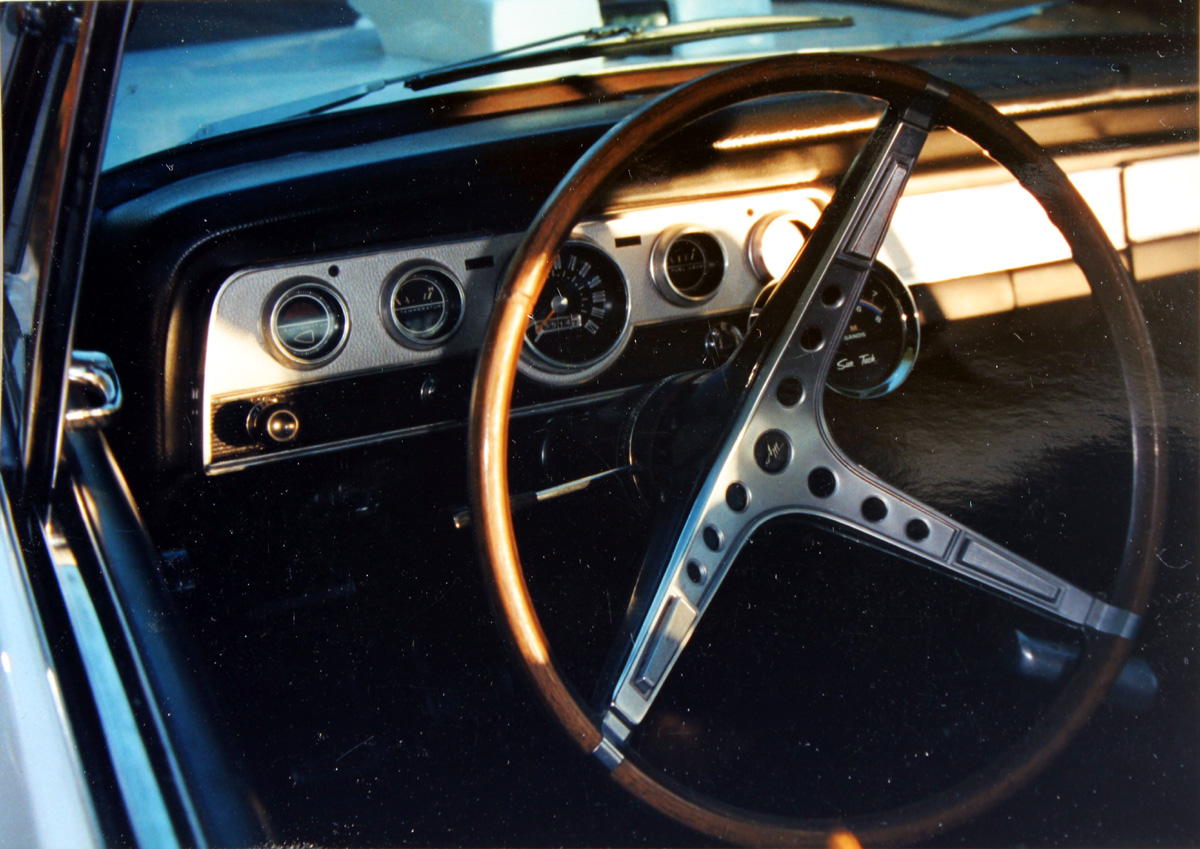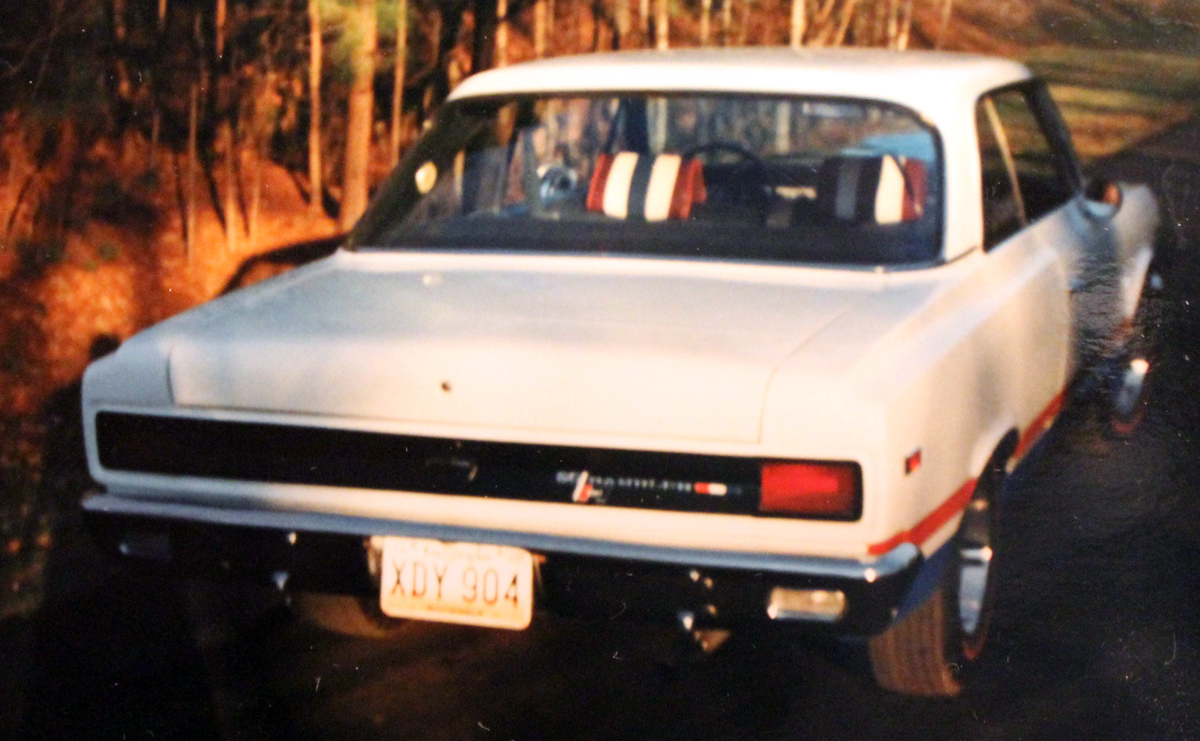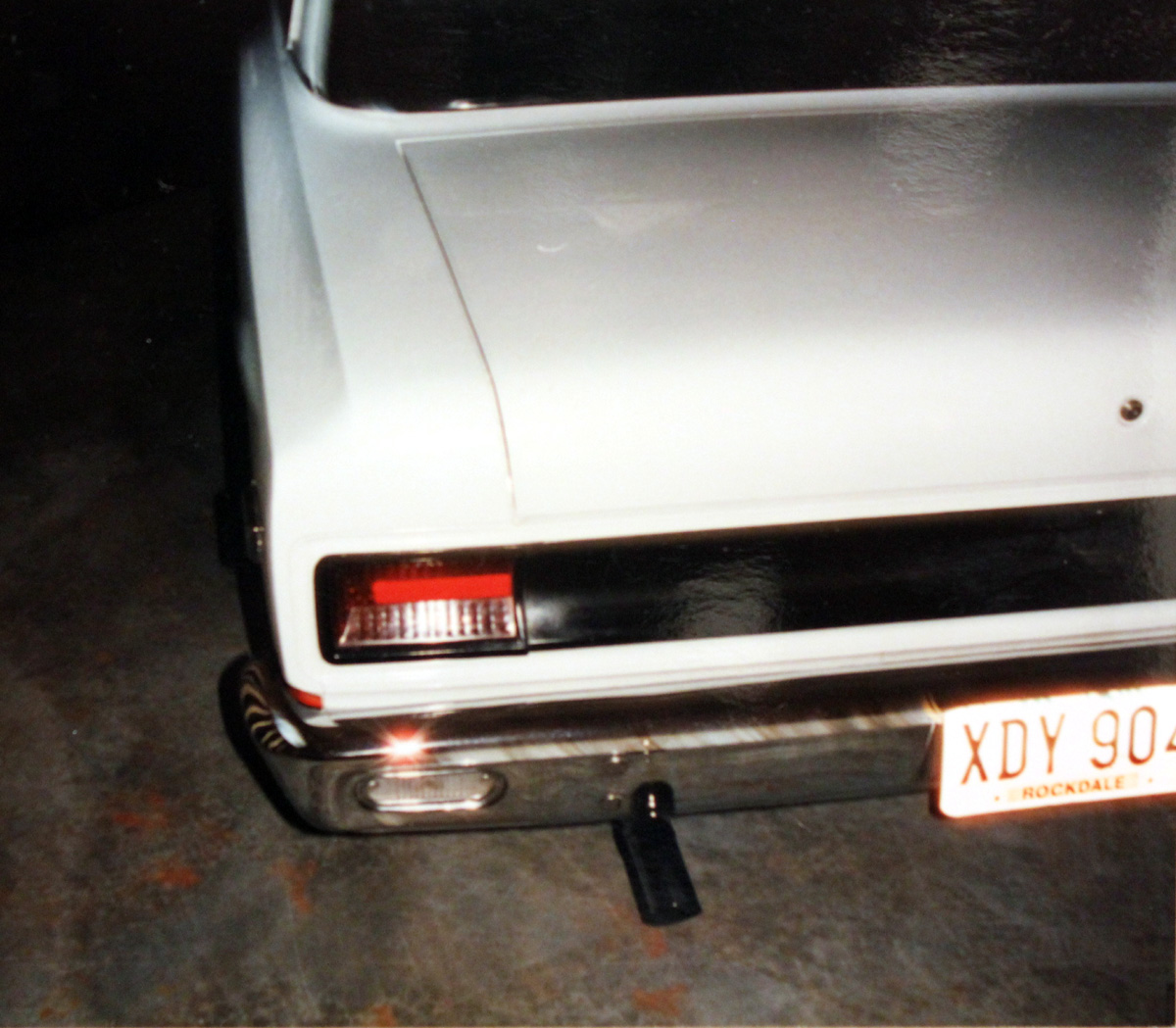 More pix later......
This page and sub pages, as well as photos on this site, ©2001-2013 W8JI or CTR Engineering